In May 05, 2022, ABUAD Institute for Oil, Gas, Energy, Environment and Sustainable Development (OGEES Institute (OGEES) in collaboration with the International Law Association (Nigerian branch) and the Green Institute, is organizing INTERNATIONAL CONFERENCE ON ENVIRONMENTAL LAW, GOVERNANCE AND SUSTAINABLE DEVELOPMENT with the theme CLIMATE CHANGE, ENERGY TRANSITION AND LOOKING BEYOND, THE EARTH'S FUTURE: THE ROLE OF STAKEHOLDERS IN SUSTAINING INTERNATIONAL ENVIRONMENTAL RULE OF LAW.
The International Conference on Environmental Law, Governance, and Sustainable Development provides a timely opportunity to critically investigate practical, philosophical, and methodological approaches for addressing longstanding barriers to the effective design and implementation of environmental law.
This Conference brings together governments, business leaders, environmental educators, academics, and practitioners to exchange knowledge experience and learn from each other on how to strengthen the implementation and application of the international environmental rule of law in Africa and beyond.
---
In same vein, ABUAD, in 2022, partners with Triple Green Environmental Development Foundation and National Environmental Standards and Regulations Enforcement Agency, Ekiti State to organize a symposium and workshop to train the public (local and regional) free of charge (at no cost) on climate change disaster, risk, early warning and monitoring as well as environment related services to commemorate the Year 2022 World Environment Day themed "Only One Earth" and also review the ABUAD climate change masterplan.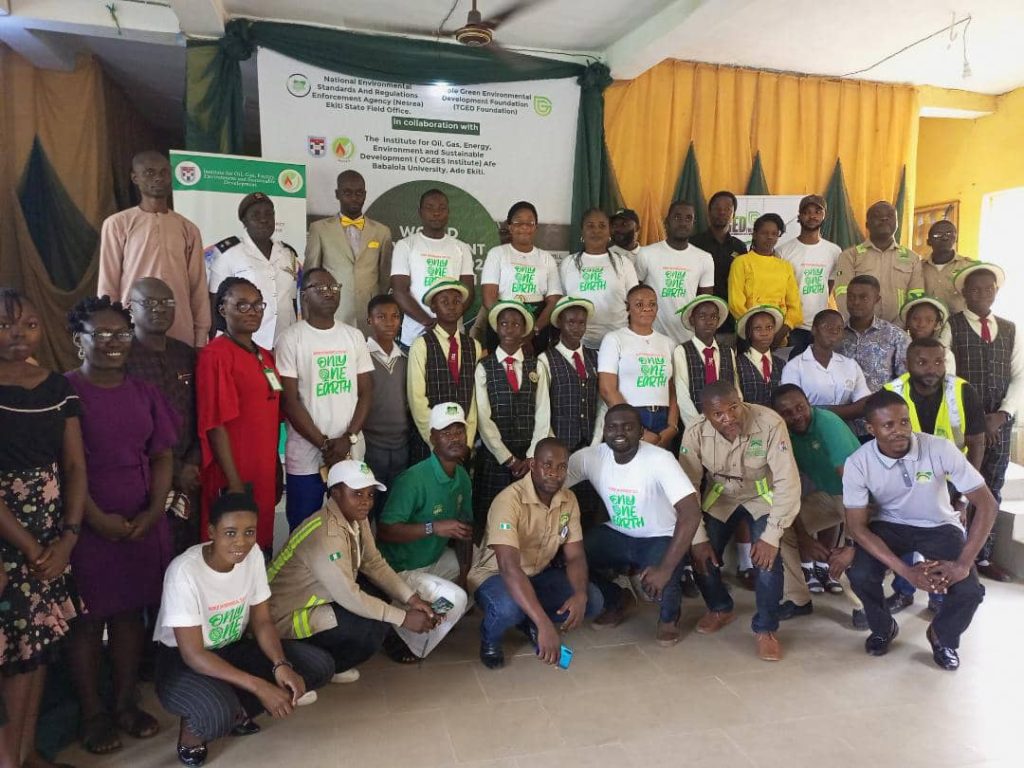 The Team Lead of Triple Green Environmental Development Foundation, TGED, Oluwaseyi Ebenezer has advocated good environmental policies by government to achieve a sustainable environment.
Also, a Lecturer at Adekunle Ajasin University, Akungba Akoko, Ondo state, Prof. Bayo Oluduro said there's need for human beings to avoid activities which can have negative impact on the environment.
He stated this while delivering a keynote lecture in Ado-Ekiti at a symposium to commemorate this year's World Environment Day.
The symposium was organized by the Institute for Oil, Gas, Energy, Environment and Sustainable Development, OGEES, Afe Babalola University, Ado-Ekiti, the National Environmental Standards And Regulations Enforcement Agency, NESREA, Ekiti State field office, and an NGO Triple Green Environmental Development Foundation and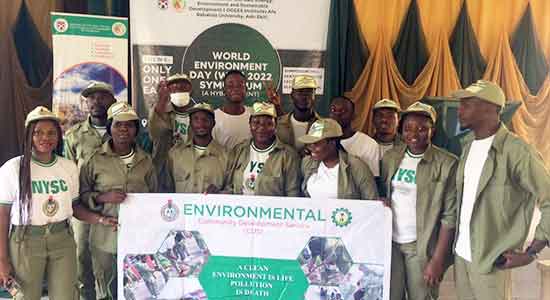 Speaking on the theme for this year's Environment Day, "Only One Earth" Prof. Oluduro explained that human activities such as deforestation, pollution, use of chemicals and improper waste disposal had great impact on the environment.
According to the Professor, in order to address the challenges facing the environment, people should embrace waste recycling, reduce the use of chemicals and avoid environmental pollution, among other measures to make the earth worthy of living.
In another lecture, a Waste Management Expert, Dr Mrs Comfort Adeojo pointed out that the mode of waste disposal and collection should improve as communities grow.
Dr Adeojo expressed displeasure over indiscriminate dumping of wastes, especially in Ado-Ekiti which is the state capital, calling for attitudinal change among the residents.
The Coordinator of NESREA in Ekiti State, Mrs. Abosede Toroni in her welcome address, stressed the need for human beings to always treat their environment with care as whatever they do to the environment would have effect on them.
In a goodwill message delivered virtually, the Vice Chancellor, Afe Babalola University Ado-Ekiti, Prof. Smaranda Olarinde noted that ensuring a safer environment was paramount to the management of the Institution, hence the reason for establishing an Institute to regulate activities regarding environment.
Also, the Director of the Institute for Oil, Gas, Energy, Environment and Sustainable Development of ABUAD, Prof. Damilola Olawuyi called on concerned authorities to collaborate in order to mitigate the effects of climate change.
At the programme, there was a plenary session where Experts including Prof. Wole Adebayo of EKSU, Dr. Oluwaseyi Akpor from ABUAD, Dr Sikiru Olowoyo, ED, Green Global Environmental Network and the Ekiti State Coordinator of NESREA, Mrs Abosede Toromini exposed the participants to acts that contribute to environmental degradation and how to do away with them.
The plenary session was moderated by the team lead of TGED Foundation, Oluwaseun Ebenezer where she stressed the important of cultivating habit of planting trees to save our environment from danger.
The symposium featured planting of tree for afforestation as part of ways of protecting the environment.
---
In like manner, in 2022, ABUAD organizes more than 150 programs (distance learning, part-time, short cycle workshops, bachelor, master and doctoral levels), which is about 50% over 2021 organized programs with the goal of enhancing maximum learning achievement thereby ameliorating the fundamental and basic services for all. These training which revolves around health care services, eradication of poverty and improvement on the standard of living (provision of table water, electricity and capacity building in agribusiness and sustainable agriculture)
1. In 2022, the ABUAD LAW AND COMMUNITY LEGAL CLINIC at the ABUAD College of Law provides courses and programs aimed to alleviate poverty and facilitate access to justice for the less privileged members of the society. Such programs include monthly trainings conducted in prisons, disability homes and low-income communities aimed at creating awareness on basic government services and programs.
---
Afe Babalola University law clinic provides invaluable services to its neigbouring communities as part of the fulfillment of some of the 17 United Nations Sustainable Development Goals (SDGs). The law clinic experience forms part of students' legal practice and as well equips the students with the requisite skills they need for the workplace as well as sound theory and in-depth substantive contents of their subjects of study.
This is the chronological report of Afe Babalola University Law Clinic from 2015-2022
https://sdg.abuad.edu.ng/wp-content/uploads/2022/06/2022-ABUAD-LAW-AND-COMMUNITY-LEGAL-CLINIC-REPORT.pdf
ABUAD-LAW-CLINIC-REPORT-2015-2021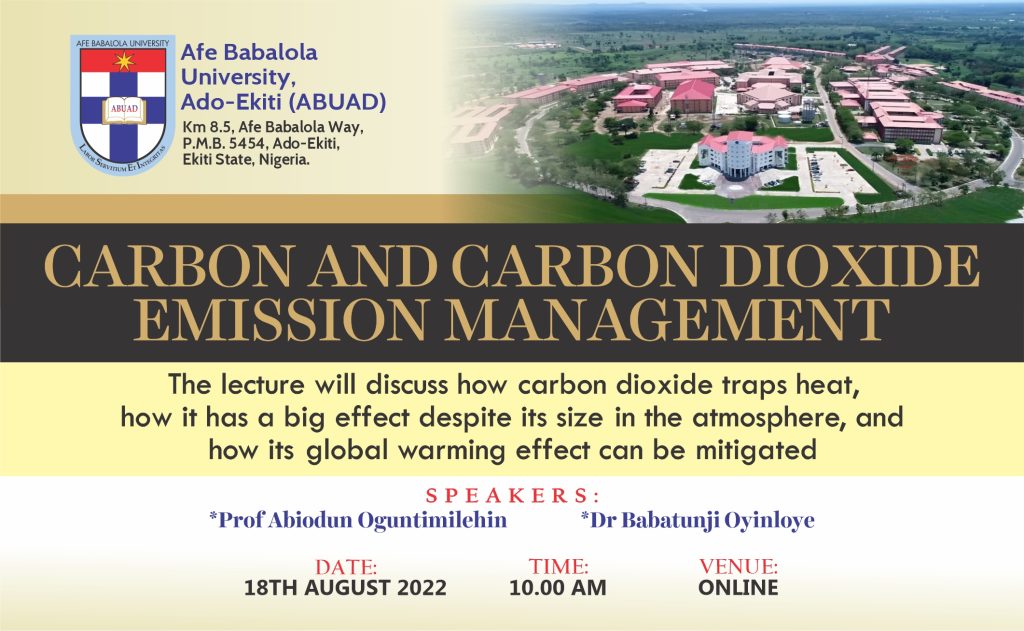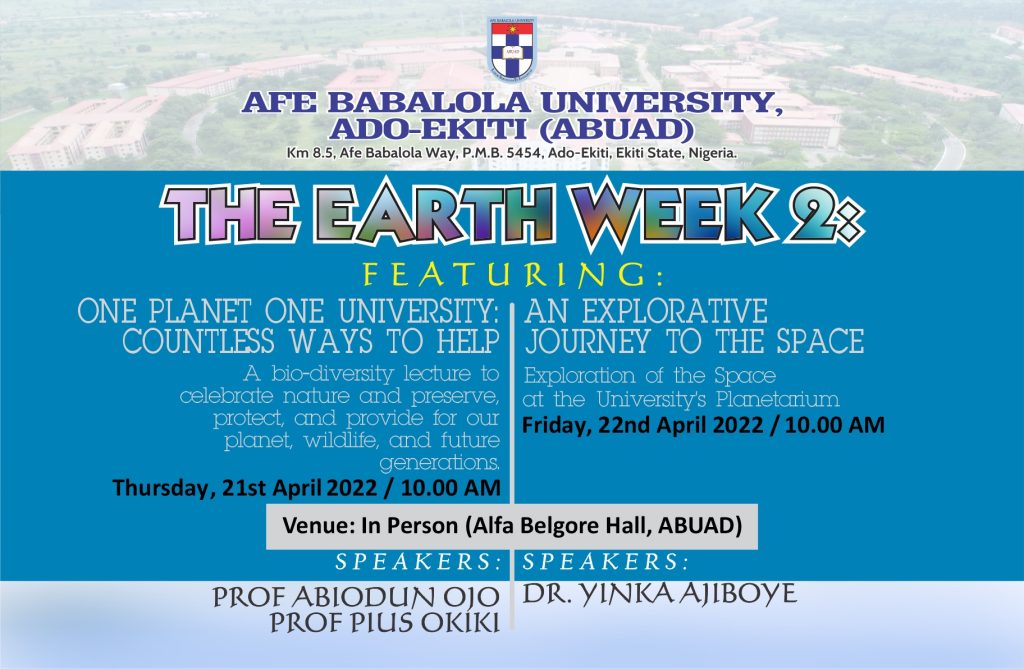 ---
2. The Directorates Open and Distant Learning and Part Time Studies offers a wide range of degree programs aimed at enhancing access to university degree programs to prospective students from poor, vulnerable and non-traditional academic backgrounds, especially executives, women and low-income individuals that would not otherwise be able to attend the University.
FREE ABUAD Community Development Seminars 2022
2022-FREE-ABUAD-COMMUNITY-SEMINAR-SERIES

In line with its visions to advance the 17 United Nations Sustainable Development Goals (SDGs), through lifelong learning and continuous personal development among the wider community, The Research and Innovation Directorate of Afe Babalola University, Ado Ekiti (ABUAD) is welcoming registration for its online community development seminars. The Research and Innovation Directorate of Afe Babalola University, Ado Ekiti (ABUAD) hosts a wide range of Community Development Seminars targeted at providing opportunities for local communities to learn, unlearn and relearn the value of clean energy and its efficiency. The seminars focus on energy citizenship and sustainability business, with the goal of providing the local communities with the requisite tools needed to commence and commercialize their own energy efficiency business and innovations.
Click here to see the ABUAD Community Seminars for Year 2021
Free community development seminars are open to anyone who is 15 years or older, and has a love for learning and personal development. These seminar sessions are offered in five sessions in total (two hours a class), over a two-week period, free of charge, and are offered in English. Participants who successfully partake in a minimum of four out of five classes receive a certificate of completion. These seminar courses are not credit-bearing and are ineligible for transfer towards any formal degree or program at ABUAD.
These seminars will also involve a section for advocacy, sensitization and awareness creation for students, staff members, and local communities in the sustainable development goals thematic areas. Since 2016, ABUAD has organized an annual Green Pledge Day (GPD), a program that enables students, faculty, and members of the local communities to take a solemn promise and an undertaking towards ensuring 100% renewable energy and its attendants energy efficiency efforts in their respective houses, organisations, and day-to-day operations. Therefore, the 2021 training edition will also impact positively on the staff, students and local communities more by continually promoting public promise towards ensuring one hundred percent (100%) renewable energy that will impact positively on the environment and bring about a better climate change.
With guided presentations and instructions by world-class experts and scholars drawn from across the world, participants will be exposed to latest developments and knowledge in a wide range of sustainable development themes…
2022 ABUAD FREE COMMUNITY SEMINARS SERIES" FLYERS
2022-Flyers

---
ABUAD Clean and Green Club Lecture Series and Event 2021
The-ABUAD-Clean-and-Green-Club-Lecture-Series-and-Event-in-Year-2021

---
---
---
---
Workshops and Certifications: ABUAD offers a wide range of free occupational health and safety workshops and training programs which support members of the local community to maintain an accident free work environment, and programmes that will assist participants to have in-depth understanding of transitioning from poverty to prosperity and world of possibilities in areas of meeting basic human needs and supporting them to prioritise basic needs, income stability and housing stability among many others. These include the Annual Certified Basic Life Support Course; Injury Prevention Workshop; Certified Health and Safety Management of Hazardous Materials & Waste Workshop, poverty eradication workshop and seminar , issues surrounding gender-based violence in Ekiti State, and Issues on Sex during World AIDS Day 2022 as well as drug related issues.
Community Health Outreach and Vaccination campaigns: The ABUAD College of Health and Medical Sciences, in partnership with the ABUAD Multisystem Hospital offers free health campaign programs. Such community programs include

Annual HIV/AID Awareness Campaign
Annual Seasonal Flu Vaccination Campaign
Annual Blood Donation Campaign
Breast Cancer Awareness Campaign
Diabetes Prevention Campaign
Vitamin D Screening Campaign
Organ Donation Awareness Campaign
Sexual Health Awareness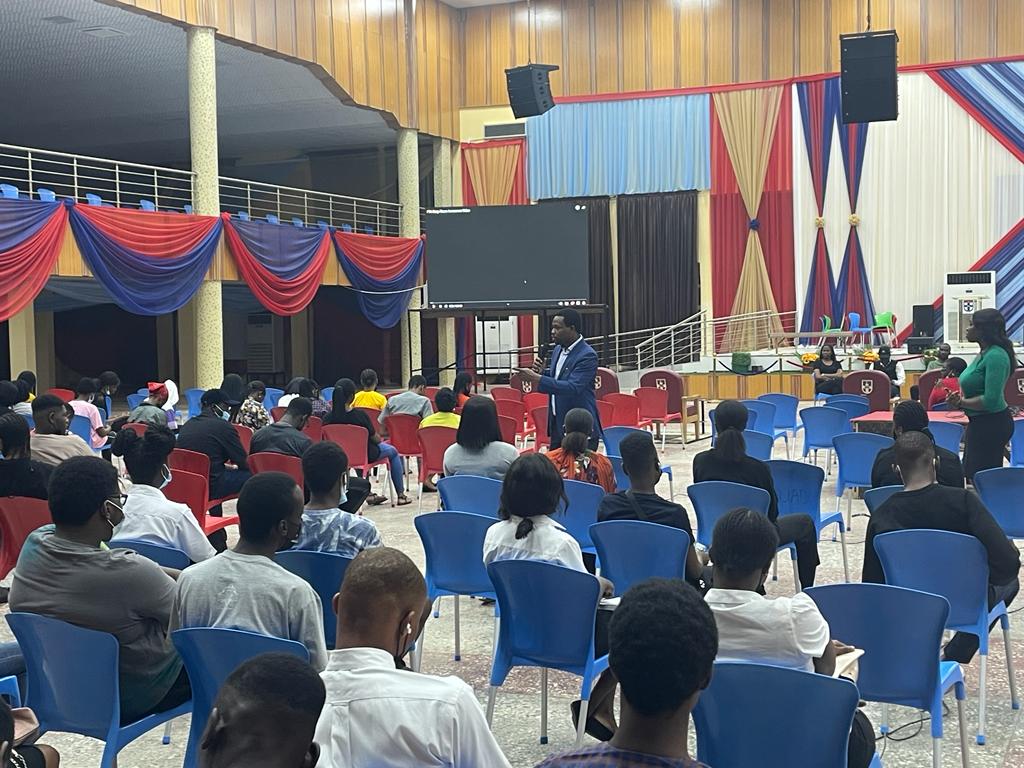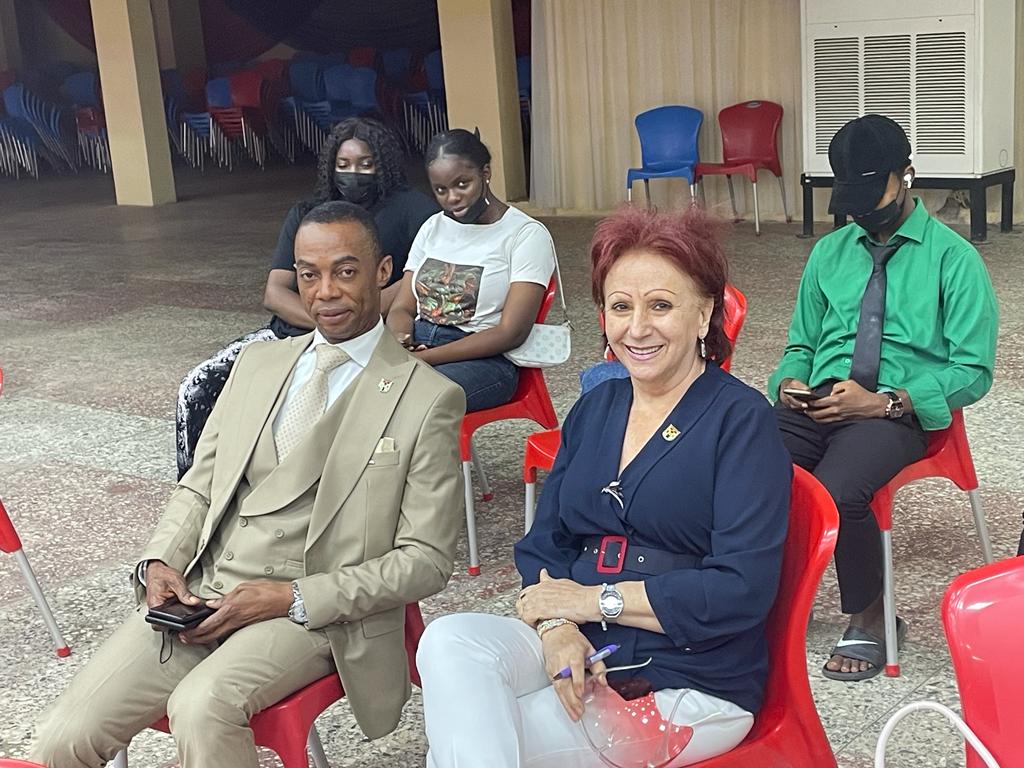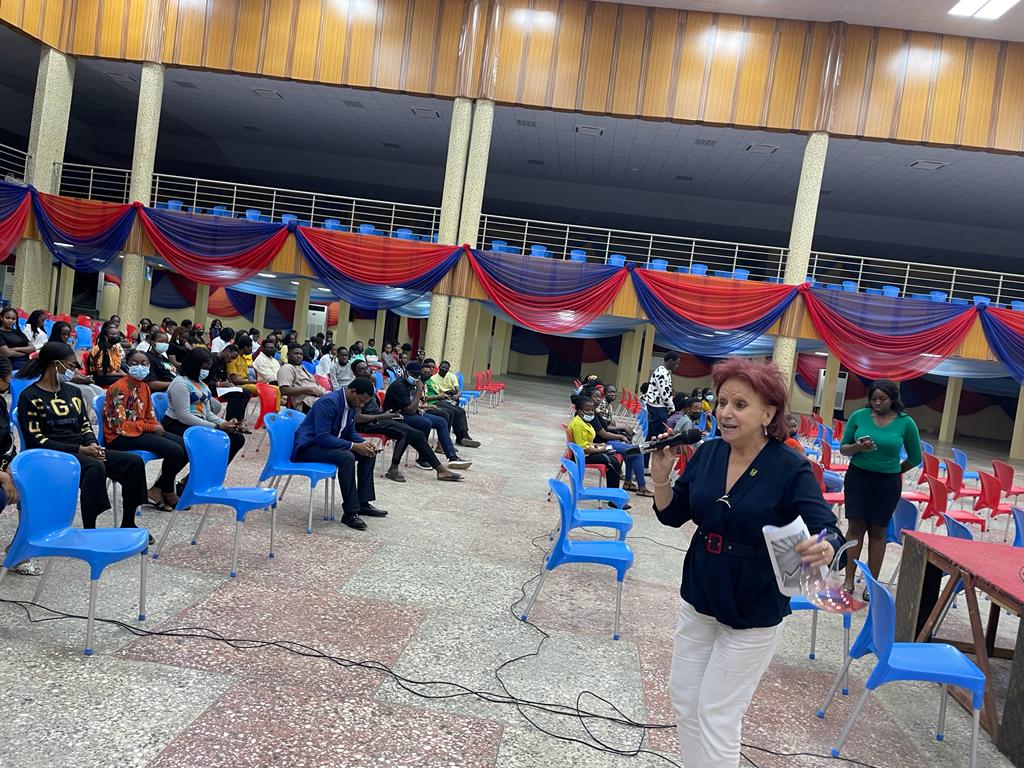 Related Posts:
Afe Babalola University Takes A Green Leap
https://greeninstitute.ng/blog1/2016/3/2/afe-babalola-university-takes-a-green-leap