SDG Board
The SDG Office is overseen by the Deputy Vice Chancellor for Academic, Research, Innovation and Strategic Partnerships (ARISP), who serves as Chairman of the University Board on the Sustainable Development Goals (SDG  Board). The SDG Board includes the Director of Research and Innovation; Director of ICT; Chief Medical Director of the ABUAD Multi-Systems Hospital; SDG Coordinators of all Colleges of the University; 3 Student Representatives; and representatives of the University Library and Registry.
The Board is responsible for studying problems related to the implementation of SDG programs across the University and making recommendations to the Vice Chancellor and the Governing Council of the University. The Board may from time to time constitute subcommittees of its members to carry out special functions.
Program Coordinator, SDG Office, Mr. Abraham Adeniran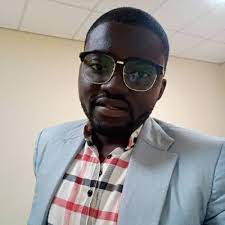 Abraham Adeniran is the Program Coordinator of the ABUAD SDG Office. He also serves as a Research and Development Officer (Office of the DVC, ARISP). He is responsible for the strategic planning, administration and operation of the SDG Office. He holds a Masters degree in Economics (petroleum and Energy Specialization) from Afe Babalola University Ado Ekiti, Nigeria and a Bachelors of Science degree in Economics from the University of Ilorin Nigeria, which he bagged both 2013 and 2016 respectively. Mr. Adeniran's expertise relates to petroleum and energy economics with focus on energy policy, pricing, modeling and analysis, big data analysis, and cloud computing. Abraham has vast experience in using ICT tools for research, learning and research. As a Research Fellow of the OGEES Institute at ABUAD, Abraham conducts research on the use of economic tools and models to promote sustainable development in key economic sectors in Nigeria. He was one of the beneficiary of the Microsoft Interns4Afrika Initiative and also he is a Certified Microsoft Innovative Educator, which enables him train various academics and educators on using cloud computing tools for research and learning.