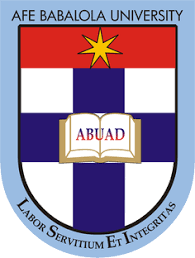 ABUAD has established partnerships with a wide network of hospitals, research institutes, local health agencies, government organizations and international partners all over the world that are helping to develop our student learning and research capacity, and expand our free health care programs across the Ekiti community.
Partner Hospitals
TheABUAD Multi-Systems Hospital (AMSH) is a world-class 400-bed teaching hospitalat ABUAD. Built on 60 hectares of land, this autonomous unit of the University supports the health research, training and community outreach programs at ABUAD.
In addition to having a Helipad that allows easy air lifting for emergency and accident patients, the hospital is home to world class services in diverse innovative fields. Some of the modern facilities available in the Hospital include Diagnostic Centre which has the following: CT SCAN, MRI, X-RAY, Ultrasound 2D, 3D, 4D, Modern Laboratory equipment (supplied and managed by the world-renowned Abbott Laboratory), Five Modular theatres, Pneumatic Tubes connecting 37 Floors, Medical Gas & Oxygen (supplied and managed by Protech Gas) for use of the Hospital and for sale to other Hospitals in the country and beyond. The services available include: Accident and Emergency, Surgery, Medicine, Paediatrics, Obstretrics and Gynaecology, Community Medicine, Physiotherapy, Dentistry, Fluoroscopy, Endoscopy, Colonoscopy, Gastroscopy, Brochoscopy, Arthroscopy, Bone Densitometer, Pet-Scan, Nuclear Medicine, Echodardiagraphy, ECG and Threadmill Test as well as Function Test (PFT) among several others.
International partners
6th July, 2021
Afe Babalola University Teaching Hospital (ABUADTH) has trained 300 of its workers in partnership with a United States agency, Project CURE, to tackle child mortality. This training was held on Tuesday, 6th July 2021 at the Conference Hall of the University Teaching Hospital.
The training tagged: 'Helping a Baby Breathe,' was borne out of the desire to reduce motherless babies and high number of orphans caused by child mortality.
Speaking at a dinner at the weekend for officials of Project CURE, the founder of Afe Babalola University (ABUAD), Ado-Ekiti, Aare Afe Babalola, hailed the health agency for assistance to medical institutions in Africa and the developing world.
He praised the President/Chief Executive Officer of the agency, Dr. Douglas Jackson, for believing in humanity.
Babalola said: "Project CURE has been of immense benefits to African nations. It has given over 300 sophisticated equipment to hospitals in Africa.
"We thank Project CURE for this partnership. It will help in exposing our experts in modern techniques of making a child survive after birth.
"We decided to partner you, because this university was established to make a difference in Nigeria and we assure you that we will extend the knowledge gained to other areas of Ekiti."
After presenting certificates of participation to the participants, Dr. Ramos said the first minute of a baby after its birth called golden minute was crucial for its survival.
He urged experts to use the techniques to help the baby breathe, to reduce child mortality.
Ramos added: "Project CURE is committed to improving the well-being of the people. This is why this partnership is going to be a long term one.
"This helping the baby to survive initiative is a crucial aspect of medicine. It goes along with making mothers survive during labour. The two are like Siamese twins.
"We thank ABUAD for going beyond the shores of Nigeria to seek help on how to improve the health sector, because it remains the most crucial aspect of medicine.
"We want the experts to spread the gospel by teaching others the new technique in making a baby survive, by making them jettison the old style of slapping or turning babies upside down for them to take the first breathe."
The Provost, College of Health Sciences, Prof. Rotimi Sanya, said the initiative became important on the premise that not all babies could breathe after delivery, except they were aided medically.
The dinner was attended by the Project CURE team led by Dr. Carlos Ramos and Dr. Lee Jones.
Aster DM Healthcare, Dubai, UAE
Aster group collaborates with ABUADTH to end medical tourism
September 22, 2021
ADO-EKITI—THE Technical Partners of ABUAD Multi System Hospital, Aster DM Healthcare of Dubai, Aster Group of Hospitals and Clinics will collaborate with Afe Babalola University Teaching Hospital, ABUADTH, by donating a multi-million Naira Telemedicine Equipment.
The Chief Executive Officer of Aster DM Healthcare of Dubai, Dr. Harisha Pillai, said: "With this donation, ABUAD Multi System Hospital will be able to engage in Tele Consulting, Tele Diagnosis and Tele Management which translates to the fact that a patient could be in front of the Telemedicine equipment in Ado-Ekiti and doctors in Dubai would be able to diagnose what is wrong with him/her and advise on the appropriate treatment in the right dosage."
Pillai said his group was in Nigeria at the request of the Founder of Afe Babalola University, Ado-Ekiti (ABUAD), Aare Afe Babalola, to deploy the best medical personnel to the hospital and also render training to those manning the hospital.
The ASTER boss said: "We have a plan to collaborate with Nigerian doctors here and to train nurses and to make ABUADTH self-sufficient in human resources. We congratulate Aare Afe Babalola for making this health facility available. We will deploy our Chief Operating Officer here within a month. You know this hospital is located on a highway and we will train the personnel in trauma care, neurosurgical services, among others.
"We also plan to bring pediatric surgeons here so that Nigerian children will no longer be taken abroad for life-saving surgeries.
"Our role is to assist the local personnel to grow on the job and in five years' time, patients from other parts of Africa will be coming home here."
In his remarks, Babalola said: "Their (Aster Group's) consultants will come here periodically and in the process minimize the amount paid abroad as medical expenses."
"A patient, who spends an average of N5 million going overseas, will get treatment here at a cheaper rate. With this, we are bringing quality healthcare to the doorsteps of our people", he added.
African Development Bank (AfDB)
AfDB to adopt ABUAD Teaching Hospital as staff medicare centre
October 15, 2021
African Development Bank (AfDB), on Thursday, expressed readiness to adopt the 400-bed Multi-System Afe Bablola University Teaching Hospital, Ado Ekiti (ABUTH) as a partner that will offer medicare to its staff in Africa. The decision was announced by Dr Augustine Uhunwangho, the AfDB Regional Medical Doctor, Nigeria Country.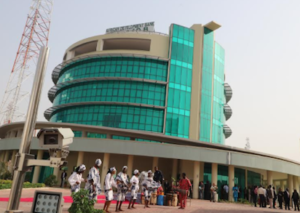 The Department, during an assessment tour of the hospital in Ado-Ekiti. Uhunwangho told newsmen after the tour that Afe Babalola Teaching Hospital had become the cynosure of all eyes.
The regional medical doctor, who led two other AfDA officials, Dr Salma Abdulkadir and Mr Emmanuel Akinwumi, said getting patronage from the bank would improve its service delivery system.
He said "our senior director visited the hospital and we are here on the assessment of manpower, equipment and services available. "Our staffs are always ready and desirous of being medically fit and our own is to recommend this facility after this assessment tour to the insurance company that is in charge of healthcare services to our staff.
"This has become necessary so that it can be enrolled as one of those facilities that can render health services to our staff." The founder of the university, Chief Afe Babalola (SAN), applauded AfDB for supporting the university in terms of recognition and provision of financial support.
He said "you have invested so much in us but we have invested much more in the hospital. "ABUAD had received commendations from all parts of the world for the university and hospital which we built only recently.
"Not long ago, the African Union (AU) honoured me as an Ambassador because of the magnitude of investment we made on this hospital. "So, it is a welcome idea that AfDB wishes to adopt this hospital as a facility that will offer medicare to its staff."
OTHER PARTNERSHIPS/COLLABORATIONS
Fayemi Hails Afe Babalola Multi-System Hospital
By Kalejaiye Abiodun On Mar 12, 2019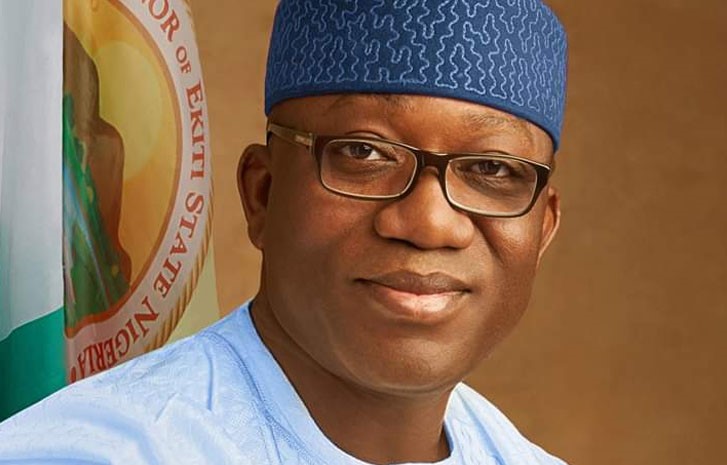 Ekiti State Governor, Dr. John Kayode Fayemi, has described the 400-bed Afe Babalola Multi-system Hospital as the best in Nigeria.
Fayemi who spoke on 12th March, 2019 during a goodwill message at the decoration of the Founder of Afe Babalola University, Ado-Ekiti, ABUAD, Aare Afe Babalola, SAN, as Winner of the Obafemi Awolowo Prize in Leadership for 2018.
To ensure that it renders world class Medical and Allied services, ABUAD Multi System Hospital which has five Modular Theatres equipped with Pneumatic Tubes, is also populated with the following Specialist Equipment among others: SPEC Scan, CT SCAN, MRI and Ultrasound Scan/X-ray.
It also has such Surgical Specialties as General Surgery, Paediatric Surgery, Plastic, Nature Urology, Orthopedics, Neuro-Surgical Specialties, Cancer Surgery (Oncology), Endocrine Surgery while it has been named Africa Centre for Help Babies Survive (HBS Programme) and also Africa Centre for Chronic Dialysis Centre
In addition, the Centre trains students and mothers in helping mothers to survive, Cervical Cancer Screen (CCS)/ Breast Cancer Screen (BCS), Colon Cancer Screen (CCS), Prostrate Cancer Screen/ Colon Cancer Screen.
In order to add international flavor to the nation's health care delivery, teaching, training and research, the Hospital has entered into partnership with some reputable players in the global Heath Industry such as the world renowned Abbot Laboratories, Aster Hospital, Dubai, Project C.U.R.E., USA, Narula, India, JNC International, Trigenesis India, College of Pharmacy, Howard University, USA and Bridge of Life (BOL) USA, as well as Johns Hopkin Hospital, USA.
The place of the Multi System Hospital has been corroborated by top rate Medical Educators like Prof. Isaac Folorunso Adewole, Minister for Health, who said: "This Hospital will offer us what we hitherto believe cannot happen in this country. It will also improve the poor Health Indicators in Nigeria. With what I have seen here today, this Hospital matches the best in the world and it will certainly put an end to Medical Tourism outside Nigeria" and the Immediate Past Chief Medical Director, CMD, University Teaching Hospital, UCH, Ibadan, Prof. Temitope Alonge, who said: "I have worked in many Hospitals both here in Nigeria and in Europe. This Hospital beats most Hospitals where I have worked in Europe. This surely will be the answer to outward Medical tourism. With what is here in this Hospital, there is no reason why any of our Doctors should want to go abroad for their Sabbatical. All they need is here".
Speaking on the Award, Fayemi stressed that he was not oblivious of the fact that there was an interregnum of four years after former South African President, Mr. Thambo Mbeki carted home the coveted Prize in 2014, perhaps because the Obafemi Awolowo did not find someone deserving of the Award for those four years.
.Abbot Laboratories
Narula, India
JNC International
Trigenesis, India
Protech Gas,
Adler of England
College of Pharmacy, Howard University, USA
Bridge of Life (BOL), USA
Care4You Association of Denmark.
Federal Teaching Hospital, Ido-Ekiti, Ekiti: ABUAD has a long standing Memorandum of Understanding with the Federal Teaching Hospital for the purpose of training medical and allied health students of the College of Medical Sciences at ABUAD, and to advance community health initiatives and programs. As part of ABUAD's community development and corporate social responsibility programs, ABUAD has engaged in massive infrastructural development of the FMC and has put health equipment and structures worth over 2 billion Naira ($USD 4 Million), including: prestigious three-storey male and female hostels, dining hall, library, four fully-equipped laboratories, well-furnished classrooms, auditorium and sporting facilities.
Posted by ISIJOLA OLUWATOYIN on Dec 11, 2019 at 07:50pm under category Other News & Events with No Comments
The noble quest to up-grade the Federal Medical Centre to a full fledge and foremost teaching hospital in Nigeria and the West Africa Sub-region received a major boost on Tuesday 12th May, 2014 with the visit of a ministerial committee commissioned by the Honorable Minister for Health, Professor Onyebuchi Chukwu to ascertain the propriety of the Centre for up-grade to a fledging teaching hospital. The MOU is still operation in 2021.
Dr Ngozi Onwudiwe , a director in the Federal Ministry of Health who led the six man committee comprising Dr P A Osinubi, Dr Onoyoma, Dr Shelter Gilbert, Mr. Eno Edem and Mr. Ededakwa Victor said the committee was commissioned by the Honorable Minister For Health to determine the suitability of the Centre for up-grade to a Federal teaching hospital. The minister's representative commended the un-abated transformation of the Centre in-spite of the constraints in the nation and the world in general. She further said she is hopeful that the imperfections in the Memorandum of Understanding between the centre and ABUAD will be addressed.
One of the highpoint of the visit is the presence of the representative of the fast growing AFE BABALOLA UNIVERSITY under the leadership of a re-knowned Professor of Sociology, Professor Israel Orubuloye. The university don in his short remark at the welcome meeting said colossal resources have been expended on facility up-grade by the duo of ABUAD and the forward looking Federal Medical Centre, Ido Ekiti managements. He said the noble Understanding between ABUAD and the Centre is partly designed to increase the grossly inadequate carriage capacity of the nation's teaching hospitals and to reduce the appalling ratio of physicians to the nation's huge population.
Dr Lawrence Majekodunmi Ayodele, the Medical Director in his short remark welcomed the FMOH fact finding team to the hospital. The Director informed the guests about the historical trajectory of the hospital from inception till date. His address generated intense applause from the team when he told them the sterling performance of the Centre's residents is above those of residents from sister Federal Medical Centers and first generation teaching hospitals in the National and West African Post-Graduate medical college's examination. He pledged to make the hospital a foremost cutting edge health service provider and globally competitive teaching hospital. The Director ended his incisive remark by saying he is hopeful that the committee's verdict on the propriety of the hospitals up-grade will be positive.
The Dr Ngozi Owudiwe led panel was afterward conducted round the hospitals clinics, facilities and departments.
ABUAD records first breakthrough in open-heart surgery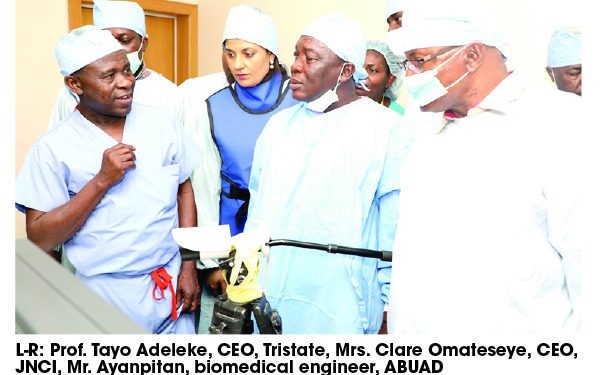 The geometrically rising profile of the increasingly famous Afe Babalola University, Ado-Ekiti (ABUAD), has been further boosted with the successful performance of three open-heart surgeries/interventions in its ultra-modern 400-bed multi-system hospital.
This giant, bold and futuristic step by the nine-and-half-year-old university is not surprising, bearing in mind the huge investment in modern technology that the founder and chancellor, Aare Afe Babalola, SAN, has brought to bear on the multi-system hospital.
Some of the facilities available in the hospital include a diagnostic centre, which has CT scan, MRI, X-ray, ultrasound 2D, 3D, 4D, modern laboratory equipment (supplied and managed by the renowned Abbott Laboratory), five modular theatres, pneumatic tubes connecting 37 floors, medical gas and oxygen (supplied and managed by Protech Gas) for use of the hospital and for sale to other hospitals in the country and beyond.
The investment in modern technology has aided 154 surgeries and over 2,500 diagnostic investigations since the hospital rolled out the drums to herald the commencement of operations on Wednesday, March 21, 2018.
The surgeries are: major abdominal surgeries (31), major orthopaedic and joint replacement surgeries (17), major neurosurgical and spine surgeries (9), major ophthalmic/eye surgeries (15), major endoscopic surgeries/procedures (35), major gynaecological surgeries (19), open-heart surgeries/intervention (3) and 25 minor procedures.
The diagnostic investigations include mamogramm (25), CT (180), MRI (322), X-ray (1,620), bone densitometry (7), ultrasound (1,700) and 2,500 laboratory investigations.
In order to add international flavour to the nation's health care delivery, teaching, training and research, ABUAD Multi-system Hospital has entered a partnership with some reputable players in the global health industry. They are the world renowned Abbot Laboratories; Aster Hospital, Dubai; Project C.U.R.E., USA; Narula, India; JNC International; Trigenesis, India; Protech Gas; Adler of England, College of Pharmacy, Howard University, USA; and Bridge of Life, USA; as well as Care4You Association of Denmark.
Speaking at the review of the landmark and successful cardiovascular surgical operations in Ado-Ekiti over the weekend, the US-based cardiologists, led by Professors Tayo Adeleke and Paul Davies, attributed the success of the operations on all the three patients to the quantum of modern equipment in the hospital and the dexterity of medical personnel.
The cardiologists advised that, for the heart to be in good shape, all Nigerians must conduct routine checks on their blood pressure, which is identified as the chief cause of heart failure in the country .
According to Adeleke, "High blood pressure is a silent killer. It is the major cause of kidney failure, heart failure and sudden death among our population. The Life expectancy in Cuba is 81, that of USA is 80; so, for Nigeria, with life expectancy of less than 50, to get to that level, focus must be on the health sector."
He added that "in all of these, good equipment and personnel must be provided in our hospitals, the way Aare Afe Babalola has done in his hospital."
"With my experience since my association with this hospital, you can get quality health delivery here in ABUAD Multi-system Hospital. With this hospital, I don't think there is need for medical tourism outside Nigeria."
An obviously elated Babalola described the breakthrough as a celebration of memorable success in the medical history of the country. Saluting the experts, Babalola added that Nigerian doctors and other professionals who are as brilliant as their counterparts overseas, are under-utilised because of the level of decadence in the system occasioned by dearth of equipment.
His words: "It is sad that our people and hospitals are not well equipped; they have no exposure to the right technology and that was why I established this university to make up for the gap. So, my advice to the students is that you must be ready to embrace the revolution we are pioneering here in ABUAD Multi-system Hospital.
"We are partnering with some reputable hospitals in Sao Paulo, Brazil, India, Germany and Dubai to expose our students to better training in the course of being here."
The chief medical director of ABUAD Multi-system Hospital, Prof. Fola Esan, said the hospital was set up barely a year ago to educate students and ensure the delivery of the highest medical service and to stop continuous outflow of patients and money overseas.
He commended Babalola for providing the enabling environment in terms personnel and equipment for the hospital to perform all forms of cardiovascular surgeries and other cases, adding that "the surgeries performed were done at a speed that had never been done before in Nigeria and in a manner comparable to how best it could be done anywhere across by the globe."
The beneficiaries, Dr. Bukola Balogun and Surveyor Ademola Akomolafe, expressed joy and utmost satisfaction at the quality treatment they received before, during and after their different operations.
Balogun, who described her experience as "simply fantastic,'' commended the staff, from those at the gate to the cardiologists in the theatre, for polite, warm and very courteous disposition, stressing that "this is how things should be."
Her words: "Looking at the hospital from outside, it is simply gigantic. It is a brand new edifice. It is very clean, with anti-slip devices in place. When I was ushered into my ward after the preliminaries, I was wondering whether I was in a hospital ward or a seven-star hotel. The room is spacious, with flat screen television, refrigerator and microwave, among others.
"During the procedure proper, I was seen by a team of professors who told me the do's and the don'ts. The theatre is fantastic. Each bed has its own monitor that runs various tests, ranging from blood sugar, blood pressure to pulse, among others.
"I have been to many theatres in the world, bearing in mind that I had my first degree from Moscow, the second from London and the third from the United States. I have not seen any theatre better than this one. It is awesome. It is fantastic.
"During the procedure, I saw everything that went on, but I was not fully conscious as I was mildly sedated. It was a good experience. I am lucky to be here and to be seen by professors and senior doctors. It is very good that this type of facility is in Nigeria. With this, fewer people will travel abroad.
"With the open-heart Surgery, which I am told is going on now, this place will be great. It will be better known. I congratulate Aare Afe Babalola, a patriot and a selfless man."
Like Balogun, Akomolafe, who got the information about the cardiovascular treatment from a friend, commended the staff of the hospital for receiving him very warmly.
Akomolafe, who had the opportunity of watching the person that was operated on before him from a viewing centre in the hospital said: "When it got to my turn, Prof. Tayo Adeleke told me that they would be through with me within 30 minutes. I was just looking at him, but at the end of the day, they were through within 30 minutes. The experience was awesome. The type of equipment deployed and the personnel were simply great.
"With my experience here, there is no point for anyone to go to Dubai, India or London for any form of medical treatment. Everything we need is here. I will share my experience with others that, with what I have seen here, with my experience here, there is absolutely no need for any medical jamboree or medical tourism outside this country any longer. Whatever anyone needs, health-wise, is here. I give kudos to the founder. He loves this country," he said.
• Olofintila writes in from Ado-Ekit
Partner Universities and Research Institutes
Ecole Professionnelle Specialisee – La City University, Republic of Benin
Stony Brook University, New York, USA.
Thabo Mbeki University, South Africa
Federal University of Santa Maria, Brazil.
Johns Hopkins University, USA.
Ekiti State University, Ado-Ekiti, Nigeria.
Federal University of Oye, Nigeria.
Government organizations
Government of Ekiti State of Nigeria
Federal Ministry of Health
The Tertiary Education Trust Fund (TETFund) supports Research and Development (R&D) activities relating to drug development at ABUAD
Related News