ABUAD Centre for Entrepreneurship Development and Poverty Eradication. (ABCEDPE) – (From Rural to Global Poverty Eradication)
1n 2021, as an offshoot of the 7 consecutive years of Afe Babalola University Agricultural Expo (ABAEX) and ABUAD partnership with UNESCO on Entrepreneurship and Sustainable Development Chair, the Management of Afe Babalola University established the ABUAD Centre for Entrepreneurship and Poverty Eradication.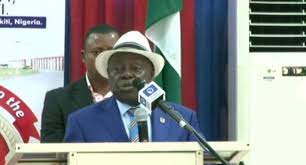 The Founder/Chancellor, Aare Afe Babalola stated this on the 29th June 2021 during the ABUAD Poverty Reduction Campaign in preparation for the World Poverty Day 2021. A programme organised to commence the awareness creation for the World Poverty Day 2021 which has the ABUAD Community, ABUAD Alumni members, Local Communities and and discussants from across the frontier like DR. GERLAD SMITH, THE REGIONAL COUNSEL FOR AGRICULTURAL AFFAIRS, UNITED STATES DEPARTMENT OF AGRICULTURE.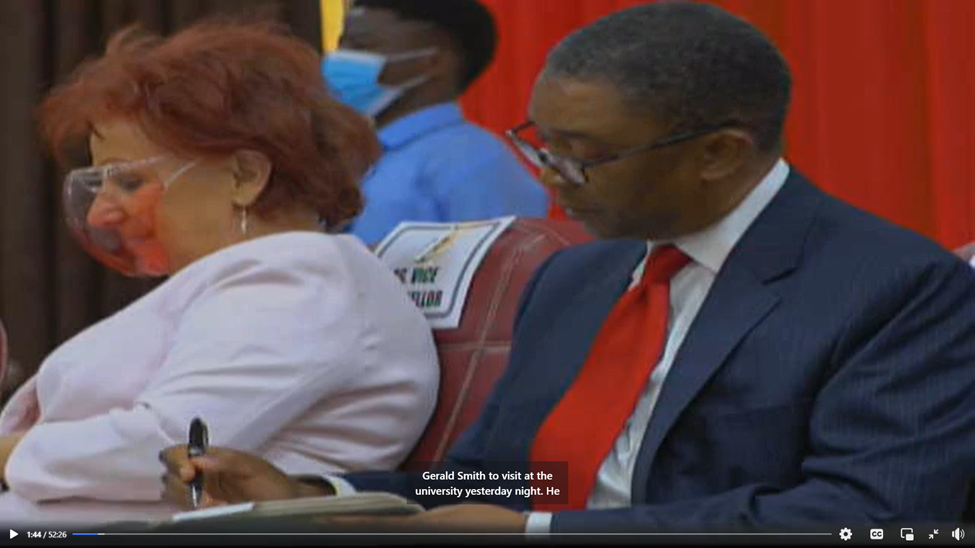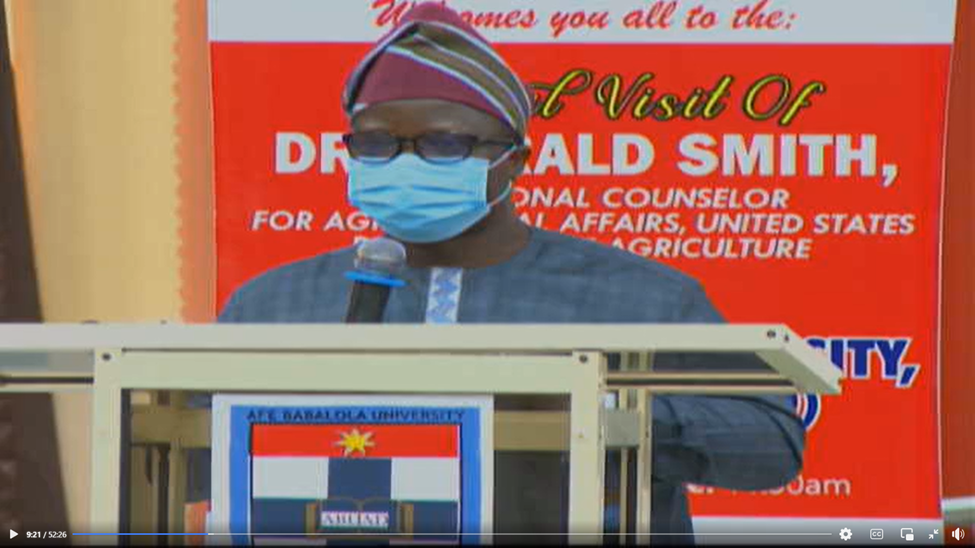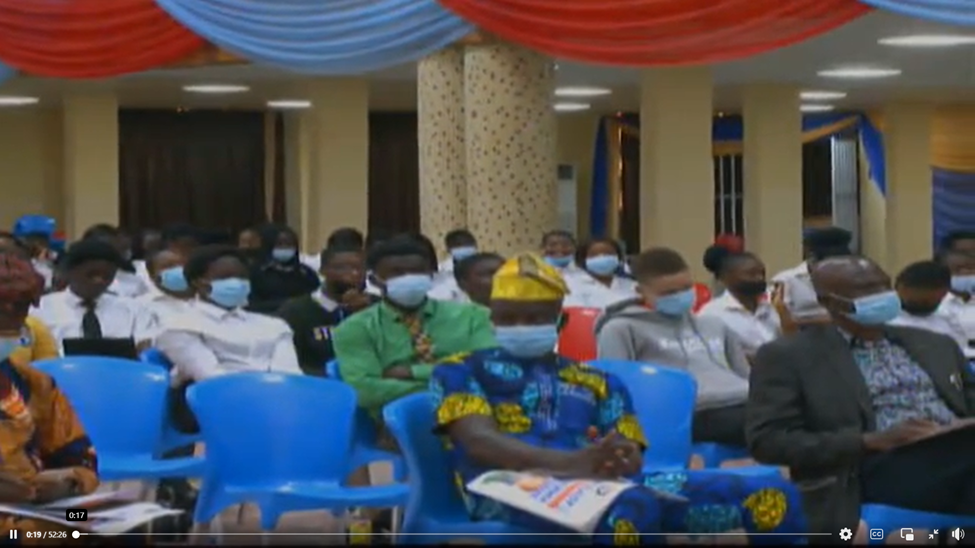 The mandate of this centre is to engage in policy formulations and research that are geared towards poverty eradication, wealth and job creation. It is aimed to provide social framework for Nigeria and Sub-Saharan Africa with a view to realising full poverty eradication and making life worth living for the citizens. The centre's main objective is to ensure that rate of poverty is drastically reduced by at least 30% by 2023 and eradicate poverty in totality by year 2050.
The thematic areas contained in the (ABCEDPE) framework include ensuring peace, justice and strong institution, engagement of cutting-edge technology across all sustainability areas and production technology, engage in agribusiness, agricultural extension services and development, institution of poverty eradication seminars and schemes, and increasing financial support for farmers thereby making Nigeria and Sub-Saharan Africa to be economically independent. Key performance indicators and metrics from the review and evaluation of the 7-year ABAEX and ABUAD/UNESCO chair shall be used as the baseline data. Click below to see activities of ABAEX and ABUAD/UNESCO Chair.
In like manner, ABUAD's OGEES Institute is leading two innovative projects due to conclude between 2020 and 2024 on 'Business and Human Rights Law and Practice in Africa' which seeks to influence local, national and global policy making in relation to equality, ethical procurements and protecting labour and human rights in key economic sectors.
https://guardian.ng/saturday-magazine/cover/niger-delta-degradation-oil-gas-companies-must-reevaluate-risk-management-processes/
The project has already resulted in the publication of a major book, and the research team is organizing workshops and national dialogue with key stakeholders on how to implement a national action plan on business and human rights to ensure poverty reduction, equal opportunities, transparency and human rights safeguards in Nigeria's economic sectors, especially oil and gas industry.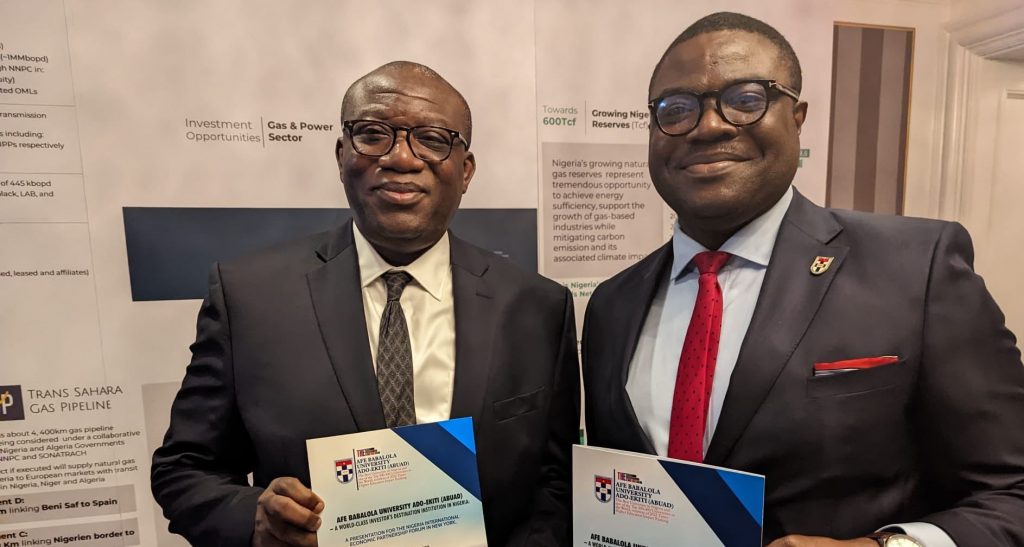 In like Manner, In 2021, the ABUAD Founder/Chancellor in his column in the Vanguard dailies which he provided articles on major policy issues that required efficient and effective decision making.
https://www.vanguardngr.com/category/columns/afe-for-vanguard/
https://tribuneonlineng.com/category/afe/page/4/
In 11 November 2021 he discussed "challenges of democracy in terms of poverty and education". It reads thus: "POVERTY and poor education continue to be two impeding factors to true democracy in Nigeria. Democracy as a concept of governance finds the best expression when the masses and members of the grassroots fully participate in the decision-making process, without any influence whatsoever.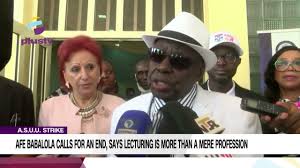 According to a study, it further encompasses an ideal situation where the leadership does not arrogate to itself all wisdom in decision-making; members of the leadership do not manipulate or hoard information but rather share information so that it becomes a source of group power, a lot of debate and discussion take place before decisions are made, criticism is not only welcomed but also encouraged"… click on the link below to continue reading ... https://www.vanguardngr.com/2021/11/challenges-to-true-democracy-poverty-and-poor-education-2/?fbclid=IwAR0-nGhT0bEEn_IdM8PG5jqGV9iUOlLOex3RGH4KxF1RtNQeiSIBXlKr8fs
https://www.facebook.com/vanguardngr/posts/by-aare-afe-babalola-poverty-and-poor-education-continue-to-be-two-impeding-fact/7196295043728863/
---
On Thursday, 14th October, 2021, at a policy meeting with the British Deputy High Commissioner in Nigeria , Ben-Llewellyn Jones, Chief Afe Babalola (SAN), a legal luminary and President of Afe Babalola University, Ado Ekiti (ABUAD) gave an insight into how the University of London, his alma mater, laid the foundation for his greatness in life.
The nonagenarian revealed this in Ado Ekiti while receiving the British Deputy High Commissioner in Nigeria, Ben-Llewellyn Jones, who was on an official visit to Afe Babalola University in #AdoEkiti as part of the vision of the University to enhance its strategic partnership with United Kingdom (UK) thereby fulfilling the United Nations Sustainable Development Goals 1, 4 and 17 tagged "No Poverty", "Quality Education"and "Partnership for the goals". He met the founder, Aare Afe Babalola, SAN and discussed the role of universities in the development of #Nigeria's education sector and how graduates can make a difference globally.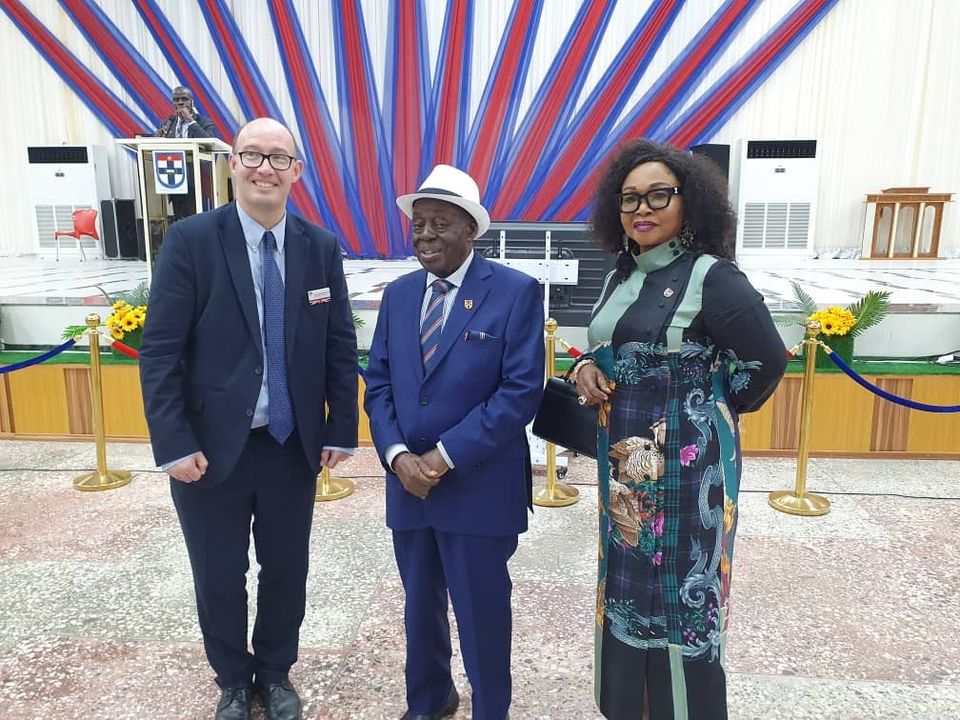 During the visit, the Founder, Aare Afe Babalola, SAN traced the success of his early life to Britain, narrated that, "I was once a farm boy, with no intention of going to school." click below to continue reading…
---
---
Related Posts:
'Niger Delta degradation: Oil, gas companies must reevaluate risk management processes'
Secrecy, doubts trail one billion barrels oil discovery in North
Nigeria, Africa's and trade, investment, others should be rights-based – Olawuyi