In order to address the level of poverty and youth employment in Nigeria, The ABUAD Directorates of Part-time Studies and Open and distant learning are offering discounted degree programs. The programme includes highly discounted tuition, the options of combined physical and virtual classes, payment flexibility (school fees can be paid in three installments) and opportunity to combine schooling with one's job. The scheme continues in 2022 with an addition free utilization of online library resources for the students so that they can complete they can successfully complete their education.
The scheme also provides the low income students microcredit and education insurance for them to access in order to complete their studies in case of any hazard that can adversely impact their studies. This University has a partnership Mutual Benefit Assurance Limited to undertake the education insurance task. In like manner, ABUAD is in partnership with Confident Microfinance Bank to provide soft loan for the low income household students to finish their studies.
https://punchng.com/abuad-begins-discounted-part-time-studies-for-youths/
In like manner, in 2022, the founder endowed a sum of 10 million pounds as a donation to provide access to affordable and quality education to low-income household in Africa through the transnational education between Afe babalola University and King's College, London.
https://www.kcl.ac.uk/internationalisation/collaborate-with-the-afe-babalola-centre
https://www.kcl.ac.uk/internationalisation/afe-babalola-centre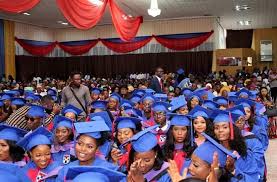 ---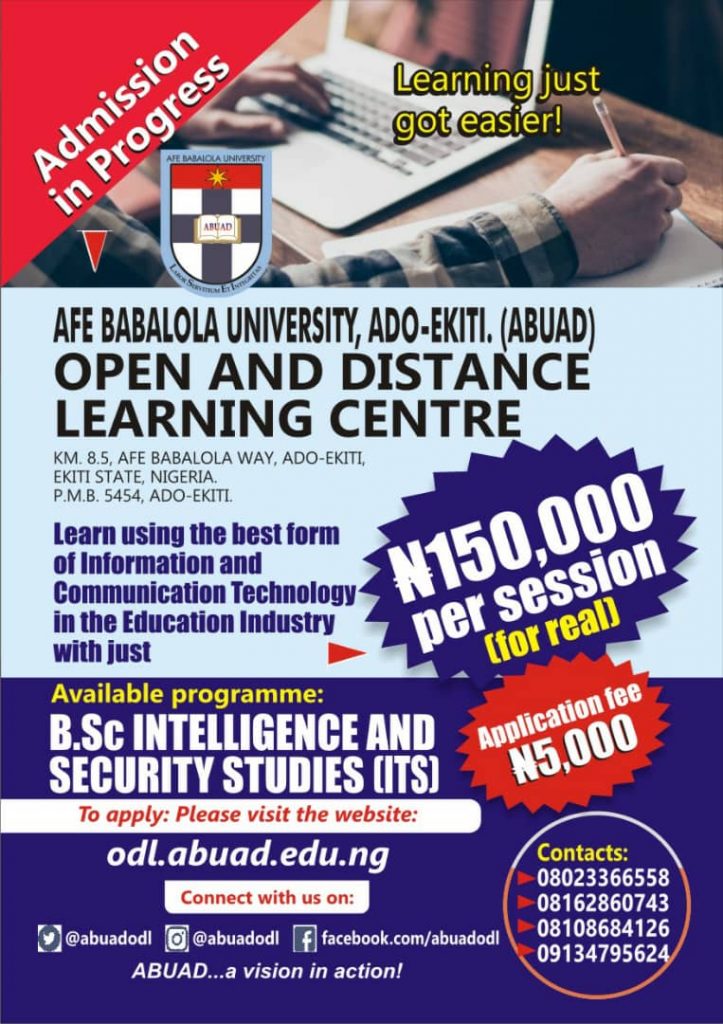 Youth Empowerment in Agri-business & Sustainable Agriculture (YEASA) scheme (2019 to 2022) (https://yeasa.org/index)
ABUAD has since 2019 been running the Youth Empowerment in Agri-business & Sustainable Agriculture (YEASA) scheme, which aims to provide free education and training on agri-business to 1,500 youths from low-income backgrounds in agricultural techniques. The program has already graduated 4 cohorts of young, technically smart and well trained agri-entrepreneurs who have received significant financial donations from Babalola, which has enabled them to start their own agricultural ventures. Youth Empowerment in Agri-business & Sustainable Agriculture (YEASA) scheme Report from 2019 to 2022
YEASA-PROJECT-REPORT-2019-to-2022

---
ABUAD, UNESCO train Ekiti youths on agripreneurship
Afe Babalola University Ado-Ekiti (ABUAD) is the proud recipient of the UNESCO Chair in Entrepreneurship Education for Sustainable Development in April 2019. The UNESCO Chair was officially inaugurated on October 04, 2019 in Owolabi Hall, ABUAD by Mrs. Florence Oguah, The Secretary General of the Nigeria National Commission for UNESCO. The Four activities of the Chair that are planned for implementation annually have been enumerated and financial sources to implement them will be sought.
In 2021 to March 2022 reporting year, participants were trained by the ABUAD UNESCO Chair on Entrepreneurship Education for Sustainable Development in the following major areas vis:
1. Build a critical mass of agricultural entrepreneurs in:
Fishery Production – Table fish enterprise
Fishery Value Addition – smoked fish enterprise
Moringa Value Addition – Moringa Hair Cream and Moringa Soap enterprise
Fabrication – Transformation enterprise
Empower Youths and Girls in Fumigation Agripreneurship
Carry out Agricultural Exposition for Farmers in Ekiti including Monetary Empowerment to the best farmers (Four hundred and one – 401 farmers) in the sixteen local governments of Ekiti State Nigeria
Click here to continue reading the ABUAD UNESCO TRAINING AND MONITORING REPORT 2021 to 2022
UNESCO-MONITORING-INSRUMENTS-for-ABUAD-UNESCO-CHAIR-FOR-ENTREPRENEURSHIP-EDUCATION-APRIL-2021-TO-MARCH-2022-1

Bottom Financial Quintile Students Success 2022
Bottom-Financial-Quintile-Student-Success-Data

ABUAD-AND-EKITI-STATE-GOVERNMENT-POLICY-DOCUMENT-ON-POVERT-ERADICATION

Related post in 2019: https://guardian.ng/news/abuad-unesco-train-ekiti-youths-on-agripreneurship/